ZDL is positioned to be your platform into China for a wide range of services. ZDL is organized into six business groups:
Publishing
Translation / Contextualization
Distribution
Printing
Multimedia Production
Consulting / Market Analysis
ZDL introduces a new concept for foreigners who wish to access the Chinese book market. Open Source Publishing and Distribution is a new paradigm in allowing authors, translators, editors, publishers and distributors to work together in accessing China with quality, moral and ethically-based materials.
By partnering with ZDL using the Open Source Publishing and Distribution method, authors and publishers are able to use ZDL's world-class editing and distribution system, while maintaining control of their product through a series of comprehensive reporting and contractual agreements.
Whether there is one title or a thousand, ZDL has an effective and well positioned team that will enable publishing partners to access the Chinese market. ZDL offers flexible models of entry ranging from individual titles to the creation of a full publishing division.
A commitment and goal for ZDL is also to see the rise of local Chinese authors. The first such title, "Living in the USA" was successfully published in September, 2006 with this area continuing to be developed.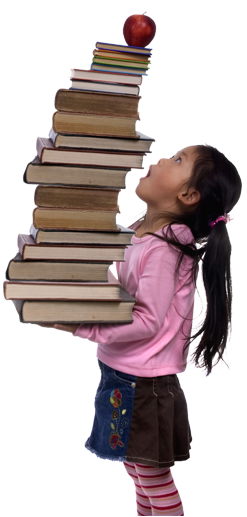 One of the core strengths of the ZDL team is the translation and editing department that has been built up. ZDL has a full-time Christian editorial team with a world class system to ensure a quality translation. With all our books, we aim to translate and contextualize to a level where the book reads as a Chinese book rather than a translation. A good translation is vital to the success of any literature project and so if all you need is translation, ZDL can provide you with an end product that will ensure the success of your project. This process involves four steps:
Contextualization
Taking the English and putting it into Chinese for the first time.
English Editing
Our Christian editors compare both the original English and the translated Chinese to make sure the authors view has been transferred.
Chinese Editing
In this step, our editors will only read the translated Chinese version and edit the structure and words to make sure it sounds as though it was written by a Chinese author.
Final Editorial Review
Our chief editor will give final approval and check the quality of the translation.
Our Vision
To be the leading Chinese language Christian media provider so that by 2030 China has a wide variety of legally available Christian resources and that every city and every village in China has the opportunity for positive engagement with ZDL content.
Our Values
Blessing
We value the people of China and desire to impact all of society through content that speaks directly to the Chinese heart. We desire our work and the fruit of our work to be a blessing to China.
Sustainability
We value a continuous and long-term effort to fulfill our vision and mission and so recognize the need to be sustainable in all our endeavors in order to more effectively fulfill our goals.
Servanthood
Above all, we seek to serve. Through a culture of love, service and humility, we aim to serve China, serve our customers and serve each other.
Pioneering
We are not content with the status quo! We value creativity, innovation and determination and are committed to pave the way where necessary in order to bring greater life changing impact to China.
Professionalism
We value professionalism and hold ourselves accountable to a high standard, striving to be experts in our industry.